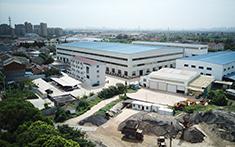 SANKON semi automatic dry mortar machine is compact, efficient and eco friendly, which is very popular with customers around the world. It can be automatically controlled or manually controlled. The mixing system of the dry mortar equipment can be equipped with high efficiency coulter mixer, double shaft mixer or other types of mixer. During operation, several dust collectors are used to keep the dust pollution to a minimum. As to equipment ingredients, the weighing system combines computer control and manual feeding. The additives are fed manually. In addition, formula replacement is very flexible and convenient, so as to satisfy multiple types of dry mortar production. Wet sand drying system and sieving system are also available upon request.
Features
1. Due to its small size, SANKON semi automatic dry mortar machine is space efficient, and so can minimize investment
2. High precision control of the ingredients to suit the requirements for precise mixture ratio
3. The control software with independent intellectual property right helps achieve automatic production control and management
4. The production capacity and product variety of the dry mortar machine can be adjusted according to the market demands.
Specifications
Capacity/hour: 5t/hour, 10t/hour, 15t/hour, 20t/hour, 30t/hour
Packaging
The main body of big size equipment is unpacked, but electric control panel and spare parts are in wooden or iron package. Special packaging requirements are also accommodated.
Service
SANKON semi automatic dry mortar machine comes with a one-year warranty. Installation, commissioning and operator training services are also available.
SANKON is an experienced semi automatic dry mortar machine manufacturer and supplier, based in China. Apart from semi automatic dry mortar, our dry mortar equipment also includes dry mortar machine and automatic dry mortar machine, and more. They have high quality and reasonable price, and are exported to India, Vietnam, Saudi Arabia, Indonesia, etc.
For more detailed information, please feel free to contact us at SANKON. We are ready to serve you, and look forward to working with you.