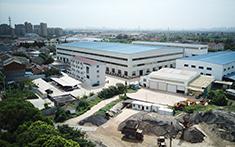 SANKON automatic dry mortar machine features high automation, simple operation, great efficiency, and achieves automatic allocation of materials. The dry mortar equipment can produce more than 50000 tons of the ordinary and special mortar a year. It is especially suitable for producing more than 100000 tons of ordinary mortar a year.
Specifications
Capacity/hour: 5t/hour, 10t/hour, 15t/hour, 20t/hour, 30t/hour
Packaging
The main body of big size equipment is unpacked, but electric control panel and spare parts are in wooden or iron package. SANKON automatic dry mortar machine can also be packaged according to customers' specific requirements.
Service
A one-year product warranty
Installation, commissioning and operator training services
In addition to automatic dry mortar machine, we also offer dry mortar machine, semi automatic dry mortar machine, etc. These products are quality built and economically priced. Hence, they are well received in India, Vietnam, Saudi Arabia, Indonesia and Singapore, just to name a few.
Thank you for your interest in our dry mortar equipment. If you have any questions or concerns, please feel free to contact us.