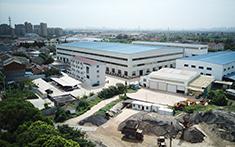 SANKON semi automatic AAC panel machine is manufactured based on advanced technology from Germany. Designed with high quality and efficiency in mind, the concrete panel machine will provide maximum economic value to our customers.
Specifications of Semi Automatic AAC Panel Machine
Raw material: sand or flyash
Annual output: 50000 cubic meters, 100000 cubic meters, 150000 cubic meters, 200000 cubic meters, 300000 cubic meters, it can also be increased to 400000 cubic meters according to customers' requirements.
Packaging
The main body of big size equipment is unpacked, but electric control panel and spare parts are in wooden or iron package. SANKON AAC panel machine can also be packaged in accordance with customers' special requirements.
As an experienced semi automatic AAC panel machine manufacturer in China, we at SANKON are able to produce an extensive line of AAC machine, such as automatic AAC block machine, AAC panel machine, dry mortar machine, and so on. In addition, our aerated concrete equipment can be custom made to customers' specifications. We are committed to offering high quality products and thoughtful customer services, and we are certified by ISO9001。
Thank you for visiting our website. If you have any related need, please contact us via any of the methods listed on the website.