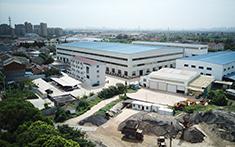 SANKON packing conveyor is a component of AAC machine. It is used to convey finished AAC blocks or panels to the specified location. The packing conveyor comes with a one-year warranty. Installation and commissioning services are also available.
SANKON is an ISO9001certified manufacturer and supplier of packing conveyor, based in China. In addition to packing conveyor, we also supply other components of AAC machine, including cutting machine, pouring mixer, tilting hanger, and so on. Due to their high quality, reliable performance and long service time, our AAC machines are sought after by customers in Indonesia, Singapore, India, Vietnam, Saudi Arabia, etc.
If you don't find the information you need here, please call us, and our staff will be happy to assist you.