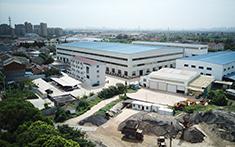 SANKON finished crane is a component of AAC equipment. Stable, accurate, non-shaking walking and lifting movements make it the ideal tool for handling finished products like AAC blocks and panels.
Functions
The finished crane has functions such as walking, lifting, clamping, etc.
1. Walking
The finished crane walks up to the spreader back and forth, along the plant axis.
2. Lifting
Crane lift cable pulley will be lifted on the beams, vertical beam direction along the guidance device under the shelves move to achieve spreader lifting action.
3. Clamping, release
Hydraulic station to the oil tank, so that clamping device for rotary movement, for the clamping cylinder elongation, contraction of release, when the cylinder elongation, in a clamping state, the spreader rises, which can complete lifting.
Service
Installation, commissioning services
A one-year warranty
SANKON is a China finished crane manufacturer, specializing in a great variety of components of AAC machine. Some of our popular products include automatic AAC block machine, dry mortar machine, concrete panel machine, and more. As a result of their high quality and low prices, our products are sought after by customers in many countries and regions, such as Saudi Arabia, Indonesia, Singapore, South America, among others. Our company is located in Wuxi City, Jiangsu Province. Here have convenient access to many kinds of transportation, which facilitates the transport of our lighting products and greatly reduces the freight charges for our customers.
We look forward to working with customers all over the globe.